Comparative Studies in Panamanian & U.S. Agricultural Practices
Comparative Studies in Panamanian & U.S. Agricultural Practices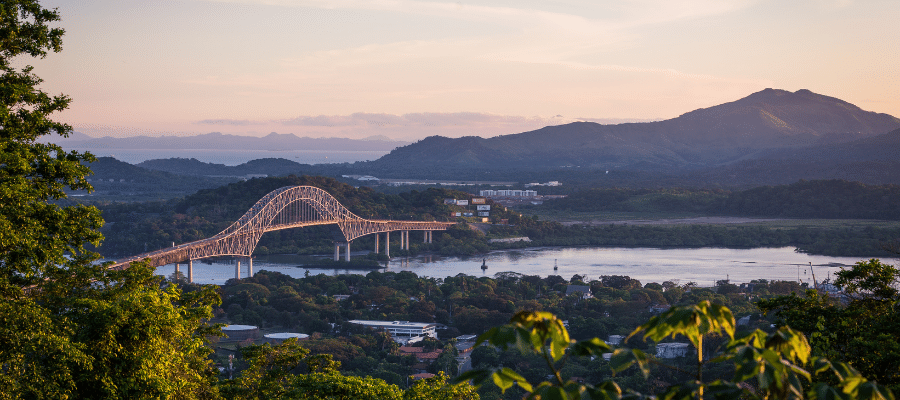 Spend your spring break studying the rich history and exotic species of Panama. This 9-day tour with U of A faculty and a bi-lingual Panamanian guide leads you through Panama and offers you the opportunity to interact with producers of livestock, poultry, agricultural staples, fruits and other local commodities. In addition to agricultural farm visits, you will meet researchers at the University of Panama, boat lockes on the Panama Canal, see native species of plants and animals, visit the cloud forest, and even have time to enjoy a tropical beach.
Learn More
Program Details | Faculty Overview Presentation | Excursions | How to Apply
This program will only be offered virtually in 2021. Apply by Dec. 1 on the HogsAbroad portal.
Dates:
Spring 2021
Application Deadline:
Dec. 1
Program Costs:
Virtual Program Cost: $305 (Program and STAB fees) + UA Tuition
In-person costs (after 2021) (Estimated) $2,200 +
Airfare (est.$1,100) +
UA Tuition
---
Faculty Overview Presentation
---
Excursions
Just a few items on the trip agenda:
Walking tour of colonial architecture and cobblestone streets
Travel through historical locks during the Panama Canal transit
See everything from planting to packaging at a pineapple plantation
Visit cigar, sugarcane and shrimp farms
Tour a coffee farm
Visit beef and dairy operations
---
How to Apply
Contact the faculty leader if you're interested in this program. Apply directly on the HogsAbroad Application Portal for the virtual spring 2021 offering.