England Scotland: Environmental and Agricultural Communications Study Tour
England Scotland: Environmental and Agricultural Communications Study Tour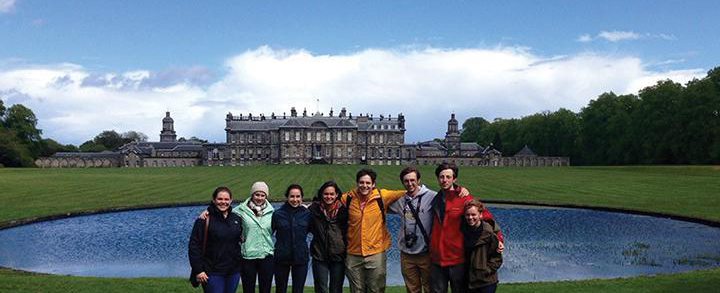 This course will engage students in a study of the United Kingdom's environmental and agricultural issues. While touring the U.K., the group will examine techniques used by public relations professionals and journalists to educate the public about these issues. Students will learn how producers in the U.K. grow their food, as the tour group travels to farming and agricultural research operations in both countries. This program offers cultural and academic experiences beyond learning in the traditional classroom.
Learn More
Program Details | Faculty Overview Presentation | Excursions | How to Apply
Program Details
Dates:
May 2021
Application Deadline:
February 1
Courses:
AFLS 401VH
AFLS 401V
Program Costs:
(Estimated) $3,000 +
Airfare (est.$1,800) +
UA Tuition
---
Faculty Overview Presentation
---
Excursions
Program excursions for this study abroad program include:
Royal Agriculture College
Stratford-Upon-Avon
Stonehenge
St. Andrews and Old Course
Scotland's Rural College
---
How to Apply
Contact the faculty leader if you're interested in this program. Apply on the HogsAbroad Application Portal.