Student Mentors
IPO Student Mentors
The IPO Student Mentor team utilizes their experiences in international programs to recruit and assist future student participants from choosing the right program to preparing for departure. IPO Student Mentors speak to large-enrollment and university perspectives classes in the Dale Bumpers College of Agricultural, Food and Life Sciences.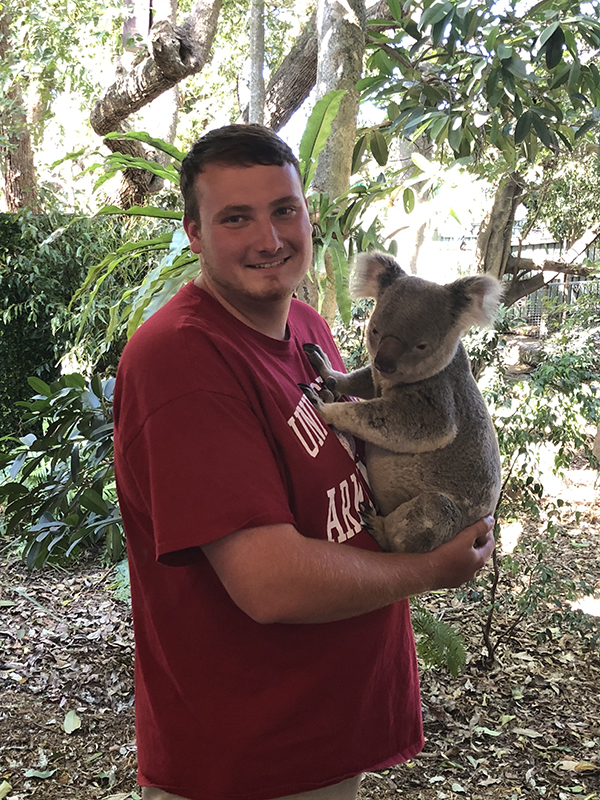 Paul Shanks, Animal Science Major
Australia Program Participant and past IPO Student Mentor
So far, traveling has been the most impactful experience for my life. I like to tell every student, traveling abroad is a great way to get the most out of their education. There is simply no other way to gain the independence, personal development, cultural diversity, and eye-opening experiences without seeing the world. The best part of the University of Arkansas is the travel abroad programs are readily available. I went on my first faculty-led program to Australia and definitely plan to go on more. My opportunity to explore the wildlife and agricultural practices on another continent was not only a breathtaking experience but vital to my education.
To become an International Programs Office Student Mentor contact the International Programs Director or Coordinator for Student Programs.