Exchange
Select from one of our many host universities around the world, who exchange our students for their students. Exchanges are typically for a semester or academic year. A short course is where students select a single course or two (always in summer) to study at a host university abroad.
Bumpers College participates in the University of Arkansas's initiative to send students to different host universities around the world in exchange for international students from these host universities coming to our campus, typically for a semester or academic year. When you experience a different culture through exchange you gain a deeper understanding of yourself and those around you—deepening your knowledge of foreign cultures and strengthening international relationships. For more information about potential exchange programs, visit the Office of Study Abroad website.
Exchanges are for sophomores through seniors who are looking to study abroad for one semester or year. As a part of exchange programs, often short courses are available that typically occur in the summer.
Below are summer course offerings available for the 2022-23 academic year.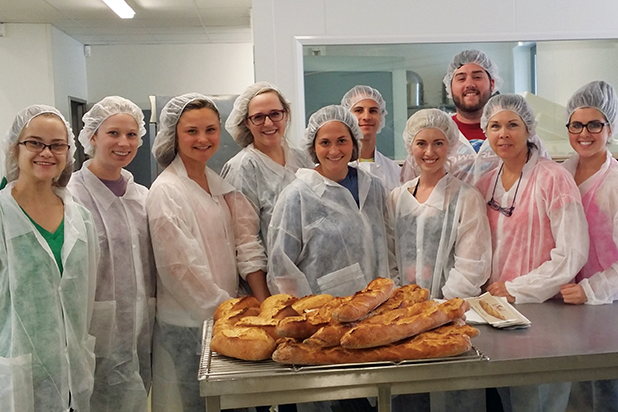 Take a one-week French language course and choose to participate in an internship in a gourmet restaurant or in a small food processing facility after completing the workshops.
Summer Intersession
Visit France

This multidisciplinary summer short course at Graz Technical University (GTU) in Graz, Austria, promotes international awareness and understanding of how the application of chemical, physical and biological principles with the culinary arts can maximize food quality.
Summer Short Course
Visit Austria